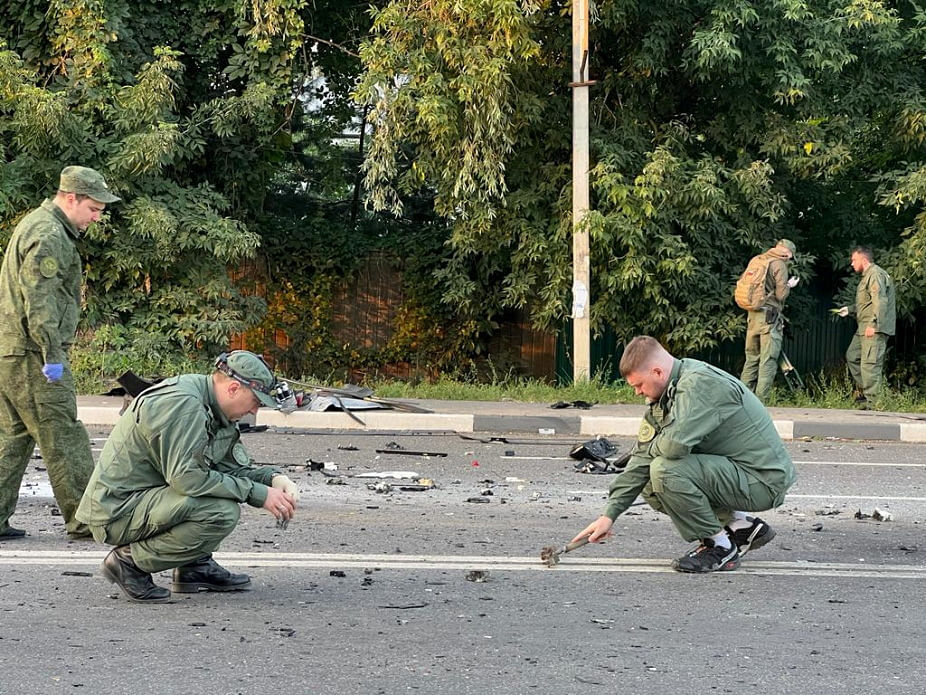 TV footage accompanying the statement showed investigators collecting debris and fragments from the spot where the explosion happened.
Investigators, who described Darya Dugina as a journalist and political expert, said they had opened a murder case and would be carrying out forensic examinations to try to determine exactly what had happened.
Alexander Dugin, Darya's father, has long advocated the unification of Russian-speaking and other territories in a vast new Russian empire.
He wants that empire to include Ukraine where Russian forces. Are currently carrying out what Moscow calls a "special military operation" to demilitarise Ukraine.
The influence of Dugin, who is on a US sanctions list. Over Russian President Vladimir Putin has been. A subject for speculation, with some Russia watchers asserting that his sway is significant and others calling it minimal.
Media to be 30 years old, broadly supported. Her father's ideas and appeared on state TV in her own right to offer support for Russia's actions in Ukraine.
In a statement in March, the US Treasury said Dugina. The chief editor of the United World International website, which has suggested Ukraine would "perish". If admitted to the NATO military alliance.